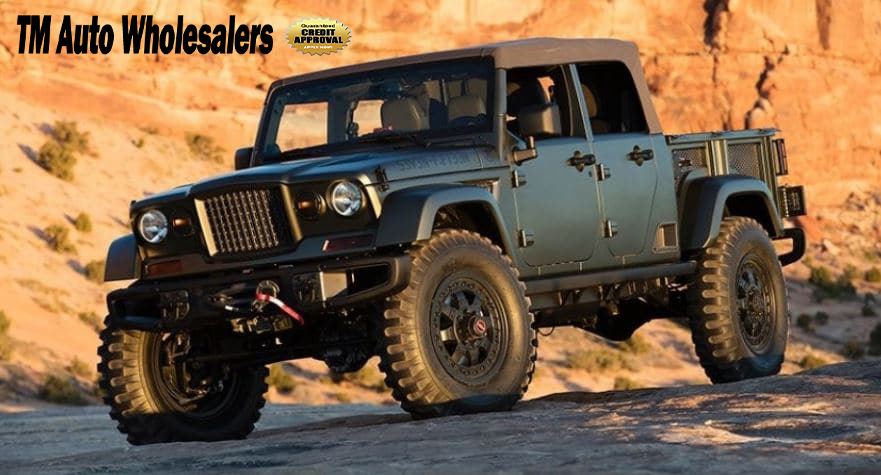 Summer is here and it's time to hit the beach with your 4X4! Wait… you don't have four wheel drive? It's a want, not a need? You obviously need to experience some 4X4 summer fun… let's fix that!
4 Wheeling is Trending… again!
According to Los Angeles (CNN Business) General Motors will end production of six sedans by the end of 2019. North American customers want SUVs, crossovers, hatchbacks and trucks! It seems like everywhere you look you see SUVs these days. Jeep also reached their popularity peak in 2016 rising steadily since 2013. That trend has continued with the introduction of the new wranglers in 2018 and 2019. Practically every driveway has one! The fun factor is alive,well, and going places like the Outer Banks of North Carolina, the snow peaks of West Virginia, and the Big Boys Playground in Valley Pike, Harrisonburg, VA!
Not you? Well you don't have to be certified crazy to go off-road, many 4WD owners spend their weekends cruising on two lane blacktop… with the knowledge that anytime they feel the need, they can take to the backcountry 🙂 This power and confidence is one of the reasons why so many drivers have switched to a 4WD or AWD car, truck, SUV, or Jeep.
4WD vs AWD
To get good traction in sand, snow, and mud, it's usually best to drive all 4 wheels simultaneously. This feature was once limited to specialized vehicles that had locking hubs and a manual shifter that engaged the vehicle's front wheels at the same time as the rear wheels. Commonly found on jeeps and various off road vehicles specifically designed for exploration, work, and military use.
Today, 4WD is as common in cars as air conditioning and is an option on most if not all trucks and many family cars. AWD (All Wheel Drive) is the term used to describe vehicles that have continuous four wheel drive while 4WD's (usually larger SUVs or Trucks) are distinguished as having a selectable system that when engaged, puts all 4 wheels in drive.
The difference between the two would be in the robustness of the 4WD and its ability to tackle extreme off road terrain. Your AWD may do just fine on the beach and light snow whereas your 4WD tricked out Rubicon Gladiator will be the rock climber.
FIND YOURS
Yes, there can be big price differences depending on usage, thankfully there is an option for every budget. Below are a few selections from TM Auto's inventory that you can bet will get you to the other side!
Whether you're in it for weekends or a daily commute; comfort, reliability, quality, and toughness are available in 4WD today! Check out TM Auto's entire inventory and give me a call. If you don't see the vehicle you're looking for, I'll find it for you!
Call or Text Mike Love
By Appointment Only(757) 560-4252
See you on the Beach!