Jonah Baker 9/16/23 FIVE STARS Mike Love is, hands-down, Theee Best!!
My wife & I were looking for a new golf cart, got his name from a relative and called him up. From the 1st time we spoke, it felt like we had known him for years, like we had gone to college with him or something. We felt immediately comfortable!
Aside from the knowledge and experience with golf carts that he shared with us, he genuinely cared about what we wanted, and also what we needed! Being newbies to this type of vehicle, you don't know what you don't know…he filled in all the blanks we had and made us feel 100% totally comfortable with our purchase.
Even after the sale & delivery he was there to answer any questions and, (after a little "mishap" on my part), helped us out with getting some replacement parts! Mike Love went above & beyond our expectations, he truly did more than the typical salesperson would have ever done for us!
Now, we not only have a great automotive/golf cart guy to call when we need one, but also someone that we truly consider to be a trustworthy and awesome friend. You will not regret giving him a call!!
Mike 3/16/23 FIVE STARS I have bought many vehicles in my life and had the absolute greatest experience with Mike.  The paperwork was all prepared, he was very knowledgeable about the car, extremely professional, and he is a super nice guy too.  I would absolutely buy from him again.  Excellent experience.  He's a unicorn in the used vehicle sales world.
Kevin Lancaster 4/5/2022 FIVE STARS! Mike was great to deal with. It was the smoothest car purchase I've made and I've made a lot of them. I wouldn't hesitate to buy from him or recommend him to anyone. Don't believe me? Go ahead and buy a vehicle he has for sale and you will end up writing a review just like this one. Thanks for everything Mike!!!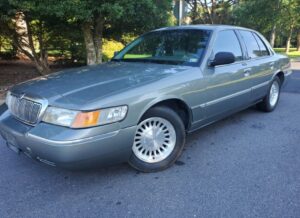 Angelia Messer 9/9/2021 FIVE STARS! Mike made everything so easy. I was at his shop by 5 p.m. and in my new vehicle by 6 p.m. Completely satisfied and would use him again if the need should arise.
Steve Sercy 5/5/2021 FIVE STARS! Very smooth and easy transaction. Mike was great to work with — he did a video walk through with me and answered all my questions on a video call. I flew into Norfolk from South Carolina and Mike picked me up at the airport in the truck I was purchasing. We drove to his office to complete the transaction. I was on the road home in less than an hour. My son loves his new truck. Highly recommend.
Amy Brown 12/2/2020 FIVE STARS! Mike is great! I'm going through a divorce and needed a car but my credit is horrible. Mike worked with me on everything. He made the whole experience a great one. No hassling, no fussing. A very stress free experience.
11/23/2020 FIVE STARS! Thanks Mike for making this little lady very happy. Seamless transaction . Everything went perfectly. You are the car guy for us forever!! Professionalism in a crazy world is a rare commodity. You sir are extraordinary. Everything was ready to go upon our arrival and paper work was perfect for DMV. Thank you for making this so easy. We highly recommend TM Auto to everyone.
Julie Davis 6/6/2020 FIVE STARS! Thank you to Mike Love I became a jeep owner today which I've always wanted. Having someone you know and trust help you through the process is very important and Mike has always been there for any questions I've had for my daughters cars or mine. The process was great and a very good experience and I would highly recommend TM Auto to all my friends and family. I will definitely be buying vehicles from Mike in the future.
Rich Linehan 5/7/2020 FIVE STARS! I have purchased multiple vehicles from Mike with the most recent a GMC Sierra. Mike was very responsive to my needs and got me on the road in no time! Turn key operation with superior customer service!
5/15/2020 FIVE STARS! I would definitely recommend TM Auto Wholesalers for your next car buying experience. I had a great experience thanks to Mike Love. He is personable, professional, and knowledgeable. He made it a quick and painless process on buying my new/used 2000 Toyota Celica. He was very honest from the beginning and what he told me over the phone and the pictures didn't do this beautiful blue car justice. This was the best drive home in my new Celica. I knew it was a great car having one previously many years ago. Thank you Mike Love for a wonderful car and it was worth the 3 hour drive to Chesapeake. Thank you for your help!
Michael Gibson 5/5/2020 FIVE STARS! By far the easiest car buying experience I have ever had! I told Mike what I was looking for and the first car he showed me was a perfect fit. There was no difficult or painful negotiation and I never felt any pressure to buy. He also took care of all the DMV paper work and then put the license plates on for me. My wife is happy to have transportation again and even happier with the vehicle he suggested. I can not imagine buying another car from anywhere else.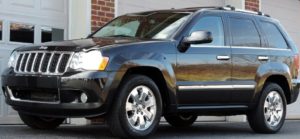 Ronna Raynolds 4/22/2020 FIVE STARS! Simply AWESOME… This was the most honest and easy car purchase I have ever made. Mike Love was upfront and honorable and delivered exactly as promised and with COVID-19 awareness in mind throughout the process. Without a doubt I will contact him directly for my next purchase.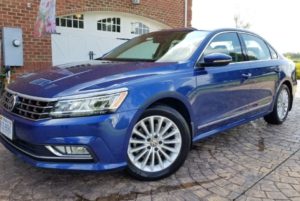 Charles 3/14/2020 FIVE STARS! Mike contacted me and we arranged to meet the following day. We exchanged text's periodically since I was traveling from over an hour away. We agreed to meet at the location where the vehicle had just been serviced, and Mike was there waiting for me. The vehicle was as listed, very clean and we test drove it. Mike was more than accommodating. He is a one man operation but very efficient and knowledgeable about the vehicle that he sells. He's very easy to talk to and I would certainly recommend him to others.
Alexis Flynn 3/5/2020 FIVE STARS! I'm in love with my car that I got from Mike! This was my first time buying a car so I was super nervous about it but Mike made it super easy and helped me out with everything! I highly recommend talking to him and seeing what he can do for you!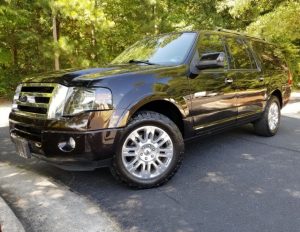 Joseph Rollins 12/9/2019 FIVE STARS! Mike was amazing and quick. Literally zero pressure to buy. His price was below value and he talks to you like you're a human being and not a profit to be had. Once we decided to move forward, we had keys in hand within minutes. My wife and I are completely satisfied with TM Auto Wholesalers. Cant wait to buy our next vehicle from him.
Angelo S. 11/15/2019 FIVE STARS! I ended up purchasing a 2012 Chevy Equinox and Mike made this transaction painless. His customer service and the peace of mind you get from buying from this small call car dealership will never be matched anywhere else. I've purchased many vehicles in my lifetime and I can honestly say this was one the first times i left not feeling the dealer just got over. Wonderful experience and I look forward to doing business with Mike going forward.
Aaron Watkins 2/20/19 FIVE STARS! We didn't end up purchasing the vehicle because it just wasn't the right one for us. But mike was awesome and very responsive. I would trust this small used car dealer!

Keith Alexander 1/29/19 FIVE STARS! I recently purchased a 2006 Ford box truck from Mike and it was a pleasure. Mike is knowledgeable and was professional, courteous and understanding throughout the entire process. Having a background in sale and having sold cars the experience was not what I expected. There is no need to put your guard and be ready to be pressured into something you don't really want, Mike is so laid back and genuinely wants to help you get the right vehicle. I will definitely shop for my next purchase at TM Auto Wholesalers before I look elsewhere.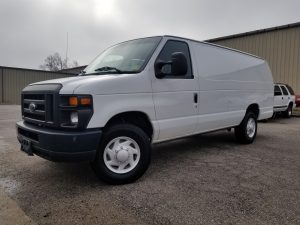 Mike 1/15/19 FIVE STARS! TM Auto is a one man operation, by Mike. He's a great guy and since he does everything himself you won't get the runaround like other dealers, where you talk to a salesman and they have to relay everything to the manager for approval. I drove all but 5 hours one way (10 hour round trip) to buy a vehicle off him. Was pleased with what I saw, and it ran perfectly on the 5 hour trip back. The Paperwork part was a breeze and I was off in no time! He didn't have the title in hand for the vehicle, but it came in the mail within a few days! I used to work at a new car dealership myself, I buy 6+ cars a year now, so my expectations are Very High, he passed 100%! (Can't say the same about another "new car" dealer I bought from this week)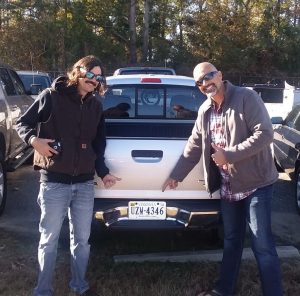 Jonathan Adams 11/27/18 FIVE STARS! Within less than a hour I was driving away in my new truck…didn't even have to go sit in the DMV! Excellent service and all around great experience!

Amy Carter 10/4/18 FIVE STARS! Mike Love makes car buying seamless. He listens to what your needs are and always delivers. I highly recommend him when you are looking for a pre-owned vehicle.
Harry Willingham 5/23/18 FIVE STARS! My baby girl took my Miata with her to Nashville so that left me without a sports car to drive and mess around with. I went to CARGURUS and found a sweet BMW Z4 that was offered for sale by TM Auto Wholesalers. I contacted TM and Mike Love responded to my query. Mike and I made plans to meet and for me to test drive the Z4. Mike was on time and already had the top down for us to enjoy a quick drive down the interstate. Mike answered all my questions, and did not try and hide or conceal any info about the condition of the vehicle. Mike was open and honest, and when you meet him you immediately feel like he is someone you can trust! Long story short, you will not be disappointed with Mike, and you can TRUST HIM to be honest and fair with all negotiations. I am so happy and appreciative for Mike and his continued counsel on all things automotive!
Chuck Doud 7/9/17  FIVE STARS! 2nd car bought from Mike Love at TM Auto Wholesalers LLC. This time, Lisa has chosen her next ride (which will be our Eldest's first car in 20 months). Mike, you've done my family right and are literally one of the best people I know and the line is long of those saying the same. Heck, your reputation is how I found out about you almost 2 years back. God Bless for being not only a guy who loves 'finding people vehicles', but for all you do in the community through Rotary and Volunteering…and most of all, for being a great Friend and Man I Respect. …Lisa loves it…Leina can't wait to own it in a few years…and Me? I'm just waiting for my next one…a "midlife crisis vehicle" in a few years with big tires, a loud throaty engine, and some woods to drive through!
Thanks Mike! This was our 3rd purchase from TM Auto Wholesalers and I have to say that the service just gets better every time. This one was pretty special being our son's first vehicle and Mike made the entire experience perfect. Our son Jake was pretty amazed to come home from School and see this beauty sitting in the driveway! Detailed, inspected, and tagged ready to go! There's only one used car dealer in Hampton Roads… Mike Love, We're TM Auto customers for life! The Brinn's5 star review / Highly satisfied


By Matt Musarra from Cleveland, Ohio | September 18, 2016 Had trouble getting a loan with a repo and working under the table, within a week they had me approved and driving home in a car I loved, as an out of state customer I really appreciated the honesty you never see from a dealership. You will not regret popping in and talking with Mike, great service and they aren't trying to rip you off, you will leave happy
Overall: 5
Customer Service: 5 out of 5
Buying Process: 5 out of 5
Quality of Repair: 5 out of 5
Overall Facilities: 5 out of 5

Rose – 2015 Great experience Perfect
Great Dealer Rose NC from Shawboro,NC | April 4, 2015 After a bad divorce and my credit ending up not so great. Being new to North Carolina from NY. I did not know very many people. So when I needed a vehicle I approached the Pastor of the church I attend and asked if there was anyone who knew where I might get a good reliable car. I was told about Mr. Mike Love. This man has gone above and beyond to get me financed. I now have a safe reliable car. This man is a god sent. I highly recommend anyone getting a vehicle from Mr. Love.
Kris B – – 2003 Ford Excursion – TM Auto – 5 Stars
I am writing this review so that others can benefit from the superior level of customer satisfaction that was provided to us through our recent purchase with Mike Love and TM Auto.  Saddened after a theft of our vehicle from Missouri I started an online search for a replacement.  Knowing the Excursions were no longer being made I knew that venturing out of our local area may be needed.  I however never expected to find my new vehicle in Virginia.  Being someone who has never purchased a large number of trucks or cars anyway this seemed at first to be a barrier that perhaps I was perhaps not going to be able to get around and started looking locally again.  The issue became when I kept circling back to the Excursion that Mike had for sale.  From the first call I made Mike was calming and helpful and was forthcoming about as much information as he knew on the vehicle.  After much of my own reviewing from other posts like this one and additional conversations I decided to make my way to Virginia for the hopeful purchase and drive home of our new Excursion.  That is exactly what happened.  Mike went out of his way to communicate timely and to both myself and my  wife who was assisting with the paperwork and details.  My wife asked endless questions about the process with licensing, transfer of money and just out of state purchased in general and Mike addressed each question thoroughly and with patience!  I am happy to report one of the most satisfying purchases occurring for us in late October and we drive our new truck back to St. Louis. Mike as reported in other reviews picked us up from the airport and allowed us ample time for our decision making purpose and we even went for a quick lunch! He had all the necessary paperwork together and made the process once home effortless.  Shortly after returning Mike checked on us to ensure our pleasure with the vehicle and his services.  He continued to go above and beyond offering to assist us with a couple some small items and we could not be more happy with our decision to move forward  with Mike and TM Auto.  We highly recommend TM Auto and particularly Mike Love for any purchases and we would like to say a huge thanks for all he did for us!  Thanks so much for all you did to make our experience awesome!  Kris and Patsy B
Gail Ferguson – 2016 5 Stars Awesome & Helpful Guy!
This review is far overdue! I bought my car from Mike in March and I just wanted everyone to know what an Awesome Guy he is ! I had a great experience purchasing my vehicle! Mike was awesome and very helpful!!! He gave me options and even with my bad credit I was able to drive away with a car I love!!! It was incredible! He was very helpful and well educated! He had knowledge and passion! He really works for the customer to ensure that we drive away with something we love!!! Thank you so much!!! I will highly recommend Mike Love to everyone
Tina Carter – 2016 2nd Car from TM Auto 5 Stars
Thank you Mike for all the help with getting my new ride (Suburban). This is my second car from TM Auto. I am a customer for life and will send all my friends your way. !!!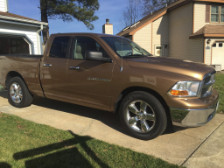 Chuck – 2012 Dodge Ram 1500
I don't know where to begin with when explaining or speaking about the greatness that is TM Auto Wholesalers LLC . The most insanely stress free auto-purchase I have ever made in my entire history of buying vehicles. 24 hours ago, I called Mike on the strong recommendation of a facebook friend Leigh, who had bought three vehicles from him. I test drove it, climbed underneath to check it all out, went under the hood to push hoses and wires around…and told Mike "I like it…tell me what I have to do." "I'll handle it all and if you want it tomorrow, you'll have it tomorrow.", he said. …I didn't believe him at first, but, this morning he had taken care of everything down to the DMV transfer, gave me a great price on my trade, and put the plates on it himself. I spent a total of maybe an hour tops in the last 24 hours…an hour…HE DID THE REST. Here's a piece of advice…visit a "one man machine" who wants your business…just once…I have never experienced this kind of "can do" and "relax and let me do the work" attitude anywhere else…AND DID I SAY IT TOOK ME MAYBE AN HOUR TOPS?!?!? Thanks to everyone who gave me names, numbers, info, and helped. Thanks, Mike…you got a customer AND a fan for life. A automobile is a serious investment, and Mike treats you with the respect that proves he understands and appreciates you choosing him amidst a veritable 'ocean of options' and wants your business. Period! Cheers! Amen!
Anthony – 2003 Volkswagon GTI
After seeing Mike Love article in the "The Shopper", I called him to see what was available on his lot with my allocated budget. Mike provided me with his web link and various cars that were within my budget. Once I reviewed the available cars on his lot via the website, I started my corresponded with Mike for additional information. We met with Mike at his location and test-drove of one of Mike's autos. After that, I was hooked on that vehicle. I decided to purchase that car from TM Auto Wholesalers. Mike assisted me with what was needed to start the process. Working with Mike was a positive and delightful experience after returning back to the states while stationed overseas. This car was exactly what I was looking for. During the transaction, Mike Love was honest, direct, helpful, and very professional during the process. I am delighted with my purchase and the customer service given. Mr. Love will be my first call the next time I'm in the market for a used car for myself. Mike Love puts his customers above and beyond the normal car experience. I would definitely recommend him to anyone looking for new-used vehicles. This experience was a "One stop shop" for vehicle buying. Thank you TM Auto Wholesalers for your customer service.
Cody – 2015 Enjoyable Buying Experience Thanks!
Mike made what I thought was going to be a annoying experience, into a very enjoyable one. I couldn't be happier with my car buying experience. Everything about it was simple and hassle free. I didn't even have to go to the DMV, he takes care of everything right in house. Mike is such a genuine guy, its refreshing. He is enthusiastic about making things easy for his customers. He will have my business for life. I brought two people with me in out encounters and then said the same thing just from meeting him once. ~ Cody Allen
Kim – 2015 Awesome Thanks!
Awesome customer service, honest used dealer!! Kim from Chesapeake VA | April 25, 2015 Great place to buy a used vehicle! Let Mike know what you are looking for and he will help you find it. I appreciate the excellent customer service, friendliness, honesty, and down to earth feel of the staff of TM Auto Wholesalers. I recommend Mike and his business to family, friends, clients, and others I come across that are looking for used vehicles. They are great with working with schedules to look at and test drive vehicles and take care of everything with DMV after the purchase. They even delivered car to me! Thanks TM Auto Wholesalers ~ keep up great work!! 🙂
Norm Feld – 2000 Quality Vehicle
Norm Feld – Florida I just finished a transaction with Mike Love last week at TM Auto Wholesalers and needed to say it went smoother than I could have possibly imagined. I was a little apprehensive buying a car sight unseen from 3 states away. I went on line previously to check Mike out and see how other people rated him and his company. All I can say is that all of the 5 stars he gets from everyone is well deserved. Mike is honest, responsible, and great to deal with. He went out of his way to make me feel comfortable and was always very easy to get a hold of if I had a question. Since I bought the car sight unseen, I had to rely on pictures and Mike's description soley. This was a pretty high end car for me and I was a little nervous. Not only was the car described properly, but came off the trailer in better condition than I expected. I will not hesitate to recommend Mike to anyone I know looking for a vehicle and I look forward to our next transaction. ~ Norm Feld
George – 2011 Chevrolet Silverado Z71
My Tan Silverado (pictured) had 351,000 miles and I decided it was time to trade up. Mike offered a Great buying experience – as a first time used truck buyer it was nice that Mike brought the truck to me. Mike also brought it to my local new car dealership for a dealer evaluation before the purchase.
Cindy M – 2015 Great guy Smooth and painless process
Great guy! Not your usual car salesman. Cindy M. from Roper, NC | March 11, 2015 My husband and I purchased a 1976 Corvette from Mike. He went out of his way for us at every turn. We felt he was honest and upfront about the flaws and problems the 39 year-old car had as well as its good points. We never, ever felt pressure to buy from him even though he had to meet us after hours every time we looked at the car and when we purchased it. He even met us at almost 9pm to finally purchase the car. There were no hidden fees and the money we paid was the amount we agreed upon. The transaction was smooth and painless and handled very professionally. I would not hesitate to recommend Mike Love to anyone I know when they need to purchase a vehicle. Thank you, Mike!

R Payton – 2015 Honest Easy
Above and Beyond R Payton from Grandy NC | September 7, 2015 We had been looking for a particular used vehicle for a while and found one at this dealer on-line. Since we live in NC and this dealer is in VA, Mike offered to meet us halfway to show us this vehicle after hours. We would up going to his dealership but was amazed by his willingness to accommodate us without even knowing how serious we were about the vehicle of if we were qualified. The vehicle exceeded our expectations and we were impressed how Mike was very knowledgeable about the vehicle and pointed out any imperfections. His price was very reasonable and the purchase transaction was EASY! We couldn't believe that the whole paperwork process took less than 30 minutes! He even checked on us after the purchase to see how everything went and how we liked it. We found Mike to be friendly, honest and genuine from start to finish. We definitely recommend Mike and this dealership and would buy another vehicle here again.
Bobby – 2015 Recent Bankruptcy No Problem!
Mike Love is the man! Bobby Pennington from Chesapeake, VA | June 4, 2015 Me and my wife recently filed bankruptcy. We needed a reliable car and Mike came to the rescue. We got an awesome truck at a reasonable price and interest rate. We're able to set up the payment we wanted and when we wanted to pay it. We even got a 2 year 24k mile warranty! Good credit, bad credit, buy from Mike. He'll even find a specific vehicle you're looking for.
Highlander – 2015 Simple and easy! Fair Price
Great buying experience Highlander from Norfolk, VA | June 14, 2015 Mike makes buying a car as simple as we all wish it could be! He brought the car to me to show and for the final purchase. Everything was taken care of with the DMV, all I had to do was drive it home! I feel I was given a more than fair price on my beautiful truck and that's a very satisfying feeling when purchasing a car! TM Auto will be my first stop from now on and I will recommend to others. Thanks Mike!!
Erin Youncofski 9/23/18 FIVE STARS! Mike jumped through hoops to get me into a vehicle. No one else would approve me due to some credit issues. I called him one Sunday morning, explained my situation, I live 3 1/2 hours away and I had mentioned how other dealerships would lie to get me to there and then say they couldn't do anything for me. Within two hours he had got me approved for four different vehicles. He also sent information on how much the cars would be, and how much the monthly payments would be. This is something that none of the other dealerships could even do over the phone. Will definitely be recommending Mike to friends.