With the sun shining and temperatures rising, more and more people are gearing up for outdoor adventures throughout Hampton Roads. Outdoor activities can spark your fitness life and do wonders for our health! So how do you keep your health and fitness fun?
Make It an Adventure
Traveling to new places taps into our adventurous side, adding variety and interest to our active lifestyles. Keep changing up your exercises and activities and you'll never get bored! It's simple, just pack up the truck and head out to enjoy one of the dozens of hiking opportunities offered in Hampton Roads. Take Fido and your friends to add a little spontaneity and you're off! Hampton Roads is also home to Virginia Beach and Sandbridge Beach; a couple five star spots with good surf, paddle-boarding, and a thriving boating community for those who are more at home in the water than next to it. Virginia Beach has an obstacle course in the trees and a beach conditioning facility on the sand. Sandbridge also has playgrounds and fishing and leans towards the back to nature side of fitness, with such spots as Back Bay Wildlife Refuge & False Cape State Park.
Whether you want to venture through tree lined paths and sandy dunes or catch a few waves, a healthy adventure is only a short drive away. TM Auto has your vehicle!
Click to see – Small SUV
Click to see – Full Size SUV
Click to See – JEEP 
Fresh & Fun
Exercise is king, but health and fitness doesn't stop there! Enjoying fresh fruits and vegetables instead of prepared or processed foods are one of the most important steps to staying fit. Luckily, for us, Hampton Roads is home to a wide variety of farmer's markets and farm fields that are open to the public; just park and pick!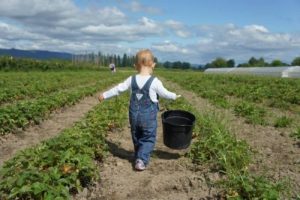 Farmer's markets stretch all across Hampton Roads, over a dozen all together. The experience of hand picking fresh fruits and vegetables ignites the back to basics side of us. It sets the tone for our entire summer! All across Hampton Roads are U-Pick Farms where you can grab a basket and harvest as many fruits and vegetables as you can carry. Check out the links below to find a close farmer's market or u-pick farm and the TM Auto vehicle for the trip!
Farmer's Market Guide http://hamptonroadsguide.blogspot.com/p/farmers-markets.html#.WRdL4IjytEY
U-Pick Farm Guide http://www.pickyourown.org/VAsoutheast.htm 
How to Get There
Every adventurer needs reliable transportation! TM Auto has a vehicle for every purpose to suit every lifestyle and budget. Please browse my website and See TM Auto's Inventory. If you don't see what you're looking for, I can find it for you!
I'm always available to answer your questions, feel free to text or call (757) 560-4252 and ask for Mike Love.
Get out, get active, and have a great summer!