New Car Depreciation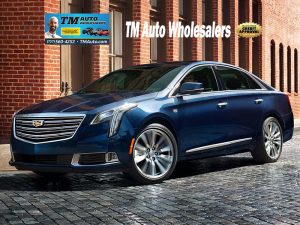 A new car purchase is exciting, there is nothing quite like the moment you drive off in your new car! It's the same for all of us, what is there not to love? Well, you probably won't love the price tag or the drop in value within the first 1-5 years. In fact, that car will be worth 20-30% less within 12 months, that's a $15'000 loss on the average luxury car! Could you have used that cash?
Look at it like this; your brand new $40,000 car will have a sticker price closer to $45,000. That's one way to look at depreciation. Carfax data shows that cars can lose more than 10 percent of their value in depreciation during the first month after you drive off the lot. 
Make Depreciation Work for You
A used car that is two or three years old will already have taken a big depreciation hit, making it a better value. On average, a used car will already have lost 20 to 30 percent of its value in its first year and half its value by year three or four. If you plan to keep it for a long time, a used car may be an even better value. These days, it's not uncommon for used cars to go well past 100,000 miles if they are properly maintained. Many can hit 200,000 miles without a major problem.
Fastest Depreciating Cars in 2018
If you bought one of the cars used, good job! Look at their depreciation rates after just one year of ownership to see what you may have or could have saved.
Kia Sedona 30%

Toyota Camry 30.7% (due to redesigned new models)

Infiniti Q-50 – 32.2%

Cadillac CTS 33.4%

Lincoln MKZ 33.7%

Mercedes Benz E-Class 34.5%

Jeep Compass 34.8%

Cadillac XTS 38.7%
Largest Drop
Every automobile, for specific reasons has its own rate of depreciation. It may be a particular model isn't quite what the market expected or a high-ticket luxury model that's at the height of popularity. In most cases, it's simply the lure of "NEW", and its depreciation value is your gain.  Below is a list of cars that are known for their high depreciation value. You can expect to get the best deals on these cars after 5 years off the lot. Like what you see, call me!
Chevrolet Impala 66.2 %

Jaguar XJL 66.4 %

Mercedes-Benz E-Class 67.2%

BMW 5-Series 67.3%

BMW 6-Series 68.3%

Ford Fusion Energi Hybrid 69.4%

Mercedes-Benz S-Class 69.9%

BMW 7-Series 71.1%

Chevrolet Volt 71.2%

Nissan Leaf 71.7%
Percentages will vary from car to car depending on it's condition and MSRP but on average you can expect a sharp drop within the first five years. Consider buying slightly used when choosing your next car, it's money in the bank!
Have questions? I have answers, call or text (757) 560-4252 and ask for Mike Love. Let TM Auto Wholesalers of Chesapeake help you get the car you want for the price you need.
Follow TM Auto on Facebook to get instant notices on new inventory.
Sources:
Agadoni,Laura. "Budgeting.nest: Buying a New Car Vs. a 2 or 3 Year Old Car" www.budgeting.thenest.com 4/1/2019. Web. Retreived from:  https://budgeting.thenest.com/buying-new-car-vs-2-3-year-old-car-25758.html
Stocksdale, Joel "MSN: Fastest depreciating cars in America." www.msn.com. 4/6/2018. Web.  Retrieved 4/1/2019 from:   https://www.msn.com/en-us/autos/buying/fastest-depreciating-cars-in-america/ss-BBDY7Oa#image=9
Silvestro, Brian "Road and Track: These Are the Cars That Depreciate Most" www.roadandtrack.com. Oct 12 2018, Web. Retrieved 4/1/2019 from https://www.roadandtrack.com/car-culture/buying-maintenance/g23723032/cars-with-high-depreciation/